Indigenous Education Partnership Program Recipient 2020 - Lexis Roy
Indigenous Education Partnership Program Recipient 2020 – Lexis Roy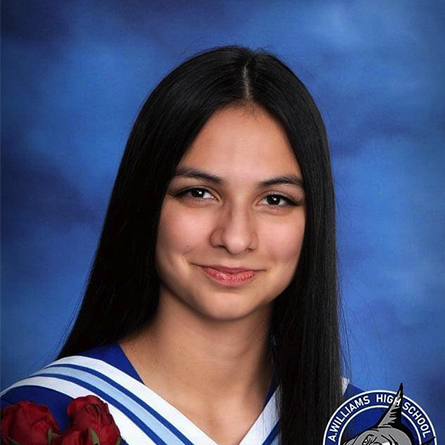 Lexis is working towards a Bachelor of Arts in Environmental Sciences program at Portage College. Her passion for the environment and creating positive change led her to pursue an education in environmental sciences. After she completes her program, Lexis aspires to be an Environmental Monitor. She plans to use her knowledge to teach people about the importance of preserving the environment and lead projects that promote sustainability.
Lexis is a very active community member in her hometown of Lac La Biche, Alberta. She established many positive change initiatives throughout high school, including a Save the Bees Campaign and a water project fundraiser for people in Nicaragua. She also spent her free time volunteering for Big Brothers Big Sisters, the Interact Club, Student Voice, Community Helpers, the Humane Society, JCI Edmonton Hampers, Youth Summit and We Walk for Water. In recognition of her efforts to make her school and community a better place, Lexis received the J.A. Williams High School Citizenship Award.
When we asked Lexis how she hopes to make an impact in her community, she replied, "By attending post-secondary, I am helping break down boundaries for Indigenous youth in my community. I can show them whatever they dream for their future is possible, especially for young Indigenous women. I also hope to impact my community by creating and initiating projects that help bring everyone together, all while creating a better environment."
As the recipient of the Indigenous Education Partnership Program, Lexis received full-tuition for her post-secondary education. The program will allow her to focus on her studies without the financial stress that comes with attending university. We are proud to support Lexis and wish her every success.